Attack on cops for solidarity with the squat Rigaer94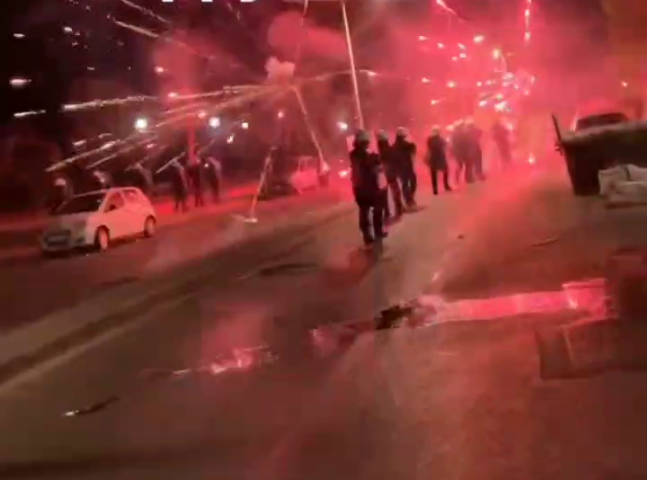 Lately, police forces of various kinds (MAT, OPKE, DIAS, etc.) "occupy" the public area of Chania in the evening hours using as an excuse the deterrence of "coronoparty". The people who frequent this place and go there to drink their beer, relax, discuss and exchange views with other people , are confronted with the professional hired thugs, the cops.A few days ago, the cops fired flash bangs at people who were hanging around after the curfew in the square chasing them and hitting them causing them injuries. A few days ago, the cops tried to evacuate the Rigaer94 squat in Germany. In the early hours of the morning they put their plan into effect, that is, they started to close the streets around the occupation, isolating the comrades in a square "ring" against the cops.The response of the comrades was strong, and with dozens of cops injured, with burnt barricades they managed to win the battle!
As a group of people who have a political understanding and hate the cops , we decided on our own initiative to attack the cops of Chania Square by using fireworks, stones, etc. in solidarity with the occupation of rigaer94 and as a response to the deliberate copocracy of Xenia Square.
NO EVACUATION WILL GO UNANSWERED
COPS OUT OF OUR LIVES
https://vimeo.com/manage/videos/567588109
found here:
https://athens.indymedia.org/post/1613315/
passiert am 18.06.21