Statement by the Circolo Culturale Anarchico "Gogliardo Fiaschi" about the repressive operation against the internationalist anarchist fortnightly "Bezmotivny"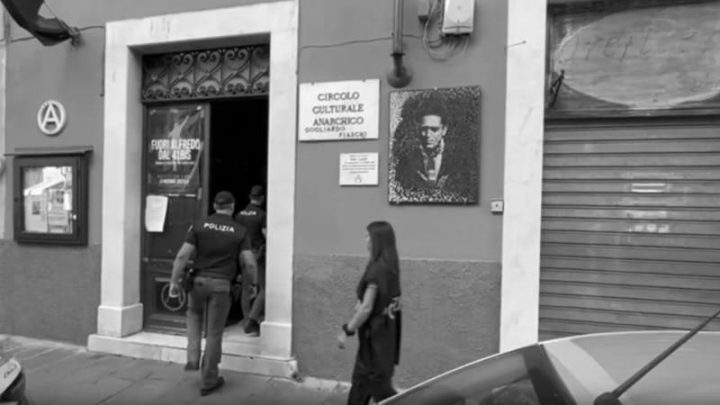 REPRESSIVE OPERATION AGAINST THE ANARCHIST PAPER BEZMOTIVNY
At dawn today, August 8, the state, at the hands of the Genoa Public Prosecutor's Office (in the figure of prosecutor Federico Manotti) and the La Spezia DIGOS, carried out another repressive operation against the anarchist movement, with which it would like to silence -as it did more than a hundred years ago with the "anti-anarchist laws"- all revolutionary yearnings and aspirations. Ten anarchist comrades are charged in this investigation, including five comrades from Carrara, for whom the prosecutor had originally requested arrest in jail: an order that Judge for Preliminary Investigations Riccardo Ghio changed to four house arrest with all restrictions, five residence obligations with nighttime return, and one comrade without any restrictions. For one of the four comrades receiving house arrest, translation to prison was ordered by the GIP because he lacked a formal residence: Luigi was then transferred to La Spezia prison [since thursday, Aug. 10, the comrade is under house arrest e.n.]
In addition to house searches, the Circolo Culturale Anarchico "Gogliardo Fiaschi," a historic anarchist seat in Carrara, was searched. Magazines, books, flyers, posters and the computer media were confiscated.
The comrades are charged with subversive association with the purpose of terrorism (art. 270 bis c. p. c.) and incitement to commit a crime (art. 414 c. p. c.) aggravated by the purpose of terrorism, in connection with the publication, since 2020, of the internationalist anarchist fortnightly "Bezmotivny," as well as offence to the honor and prestige of the president of the republic and clandestine printing. Updates on the steps that will be taken in solidarity with the comrades will follow.
Revolutionary solidarity with comrades arrested and subjected to restrictive measures!
Neither god nor state, neither servants nor masters!
Circolo Culturale Anarchico "Gogliardo Fiaschi"
Carrara, August 8, 2023
[Translated and published on https://lanemesi.noblogs.org/post/2023/08/14/statement-by-the-circolo-culturale-anarchico-gogliardo-fiaschi-about-the-repressive-operation-against-the-internationalist-anarchist-fortnightly-bezmotivny-carrara-august-8-2023/]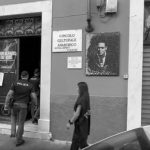 passiert am 08.08.23