Messages in solidarity with Alfredo Cospito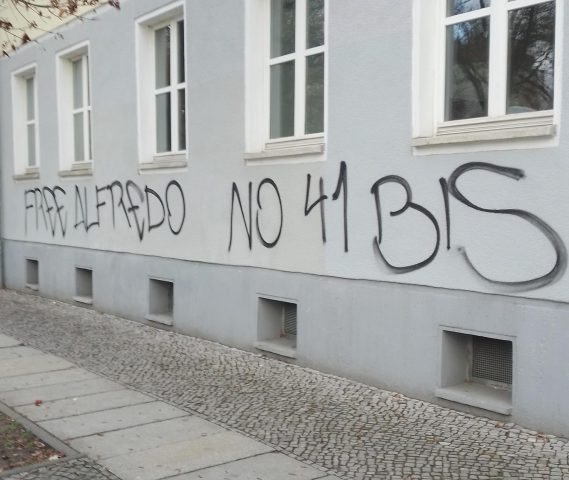 On the streets of Berlin, many writings appeared on walls in solidarity with Alfredo Cospito and his fight against the 41 bis prison regime and the hostile life imprisonment.
Alfredo has been on hunger strike for 71 days. His physical conditions are worrying.
Alfredo's fight against the torture regime imposed on him by the Italian state is also our fight. A fight against isolation, against prison and the society that produces it.
Death to the state.
Viva anarchy.