Anarchist Ivan Alocco has ended the hunger strike (France, December 1, 2022) – Der Anarchist Ivan Alocco hat seinen Hungerstreik beendet (Frankreich, 1. Dezember 2022)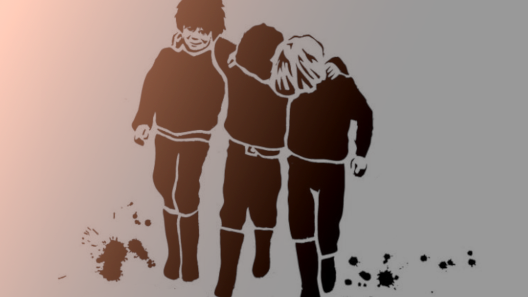 Anarchist Ivan Alocco has ended the hunger strike (France, December 1, 2022)
Ivan, incarcerated in Villepinte prison (near Paris), lets us know that he has ended his hunger strike. Today, December 1st, he started feeding again, after 35 days of hunger strike in solidarity with Alfredo Cospito's struggle.
He is well and sends a strong hug in solidarity to Alfredo, Juan, Anna, Toby and everyone outside the prisons.
On Thursday, November 24th, during the interrogation by the investigating judge, Ivan made a brief statement and then said he had nothing to declare in response to the judge's questions. His statement, as far as we know, was more or less this:
"I am an anarchist. I support every act that goes against the state and capital and towards social and individual emancipation, including the acts of attack of which I am accused in this proceeding.
I am currently on hunger strike, in solidarity with Alfredo Cospito, a comrade imprisoned in Italy, in solitary confinement, in the prison regime called 41 bis". He then complained about the repeated blocking of his mail, which isolates him even more.
Meanwhile, he received some mail.
The investigating judge used his statement, among other things, to justify her unfavourable opinion of the request for release, saying that the comrade "does not question his acts and ideology".
To contribute to our comrade's financial support (for legal costs), you can send money to:
Account holder: Associazione culturale Rebeldies – Cuneo
Reason: "Per Ivan"
Account number: 78106085
IBAN: IT51 Q076 0110 2000 0007 8106 085
BIC/SWIFT code: BPPIITRRXXX
Solidarity is the attack!
The comrade's address:
Ivan Alocco
N. d'ecrou 46355
Maison d'Arrêt de Villepinte
40, Avenue Vauban
93420 Villepinte
France
DE:
Der Anarchist Ivan Alocco hat seinen Hungerstreik beendet (Frankreich, 1. Dezember 2022)
Ivan, der im Gefängnis von Villepinte (in der Nähe von Paris) inhaftiert ist, lässt uns wissen, dass er seinen Hungerstreik beendet hat. Heute, am 1. Dezember, hat er nach 35 Tagen Hungerstreik in Solidarität mit dem Kampf von Alfredo Cospito wieder mit der Nahrungsaufnahme begonnen.
Es geht ihm gut und er umarmt Alfredo, Juan, Anna, Toby und alle außerhalb der Gefängnisse.
Am Donnerstag, den 24. November, gab Ivan während des Verhörs durch den Ermittlungsrichter eine kurze Erklärung ab und sagte dann, dass er auf die Fragen des Richters nichts zu erklären habe. Soweit wir wissen, lautete seine Aussage mehr oder weniger wie folgt:
"Ich bin ein Anarchist. Ich unterstütze jede Handlung, die sich gegen den Staat und das Kapital und für die soziale und individuelle Emanzipation richtet, einschließlich der Angriffshandlungen, derer ich in diesem Verfahren beschuldigt werde.
Ich befinde mich derzeit im Hungerstreik, in Solidarität mit Alfredo Cospito, einem Genossen, der in Italien in Einzelhaft in dem Gefängnisregime namens 41 bis" inhaftiert ist. Dann beklagt er sich über die wiederholte Blockierung seiner Post, was ihn noch mehr isoliert.
Inzwischen hat er Post erhalten.
Die Untersuchungsrichterin begründete ihre ablehnende Haltung gegenüber dem Entlassungsgesuch unter anderem damit, dass der Genosse "seine Taten und seine Ideologie nicht in Frage stellt".
Um unseren Genossen finanziell zu unterstützen (für die Gerichtskosten), können Sie Geld schicken an:
Account holder: Associazione culturale Rebeldies – Cuneo
Reason: "Per Ivan"
Account number: 78106085
IBAN: IT51 Q076 0110 2000 0007 8106 085
BIC/SWIFT code: BPPIITRRXXX
Die Adresse der Genossin:
Ivan Alocco
N. d'ecrou 46355
Maison d'Arrêt de Villepinte
40, Avenue Vauban
93420 Villepinte
France
passiert am 01.12.2022