Support to the call for the Gedenk-Kundgebung and Demo for Ferhat Mayouf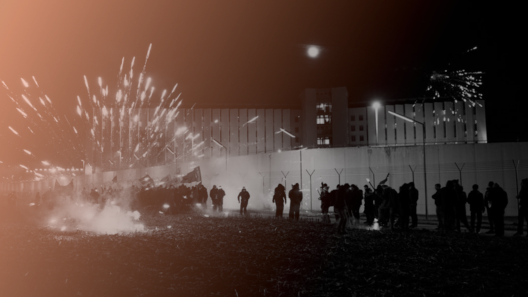 On 23rd July 2020 Ferhat Mayouf was burned alive within his prison cell in Moabit prison in Berlin.
He was serving there his pre-trial detention. On 23rd July a fire started in his cell for unknown reasons and although he was screaming for help to the prison guards, they were discussing for 5 minutes in front of his door. They didn't immediately open the door or try to rescue him. They did nothing, they deliberately murder him !
Ferhat was imprisoned for being Algerian, a person of colour. The fact that the state can apply preventive imprisonment to non-german people, turning migrants into subjects of criminality upon which extra repression measures can be applied, shows how racism is deeply rooted in it. Moreover in institutions such as prisons where power, dominance, racism, sexism, oppression, physical and psychological violence are being reproduced.
The state with its courts of justice, its cops, its prison guards were exhausting Ferhat physically and mentally.Torture, prison isolation and the guards beating him up is what he was going through during his whole imprisonment and it all resulted to his death.
Ferhat's death was a murder and as a murder it should not be left unanswered !
We support the call for the demo on 23.07.2021 at U-Bahnhof Turmstraße (exit Turmstrasse) at 19:00.
Migration is not a crime.
Until every kind of prison is destroyed none of us is free !
Radical Solidarity Coordination
passiert am 23.07.21