Kiss, kiss, kiss, kiss for the Rigaer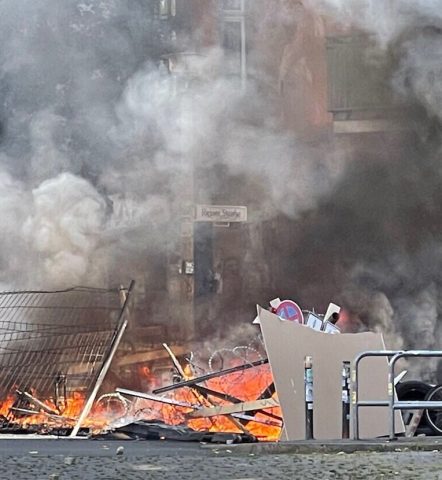 With more than a smile on our lips, we got to hear about the smoke billowing over Friedrichshain. While our friends had to wait for the storming of their house, we went out at night to break something.
In the end we kissed 4 tires of 2 telecom cars, with the firm intention to do more, should the escalation of the state continue. Surprised – and falling from faith – we heard the good news of Thursday afternoon and decided to save our surprises for another time.
Love and strength to the brave companions of Rigaer94. You prove to all of us: Action comes from attitude, attitude from conviction. Let's hope that some of the somehow threatened projects nationwide will take a slice of rebellious spirit from you again!
Have well all together! See you soon.
ps.: We heard that not all of you go to the critical men's plenum. Do that!
*On the choice of means:
We – for us – have consciously decided to sabotage the tires of the cars instead of committing serious property damage. One of the cars was too close to others – collateral damage was not excluded. And both cars were in residential streets. We decided – for us – that we do not want a tire fire at night in urban areas, especially in summer, because too many bystanders could be harmed by the smoke.