International days of action 15- 16.05.2021 in solidarity with Köpi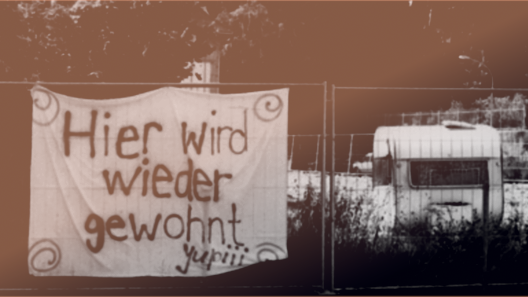 International days of action 15- 16.05.2021 in solidarity with Köpi
We call for 2 days of decentralized actions in order to have a international collective moment of an empowering fight in the streets and taking back the public sphere for our politics from below and forms of self-organization.
We chose take action during the international call of Köpi on 15-16 May 2021, in order to counter-attack and intervene in the state's motivation and political agenda. For us it's never legitimate to evict a place in favor of the state's and the capital's political motivations in order to fullfil their goals of maintaining and establishing more power and profits. Therefore, an eviction is a tactical tool of an attack which is used against the marginalized groups and communities, the broader antagonistic movement and our rebellious ideologies.
These days are not just for reacting but also to attack the roots of the political and justice* system, to create and get more space collectively in order to bring our struggles and ideas in the streets and in our self-organized spaces, and get creative with any mean.
Let's get all together in this struggle and abolish any form of oppresion and repression which we face in our daily life in this suffocated metropolis and outside of it!