LIVE CONVERSATION WITH ALFREDO'S LAWYER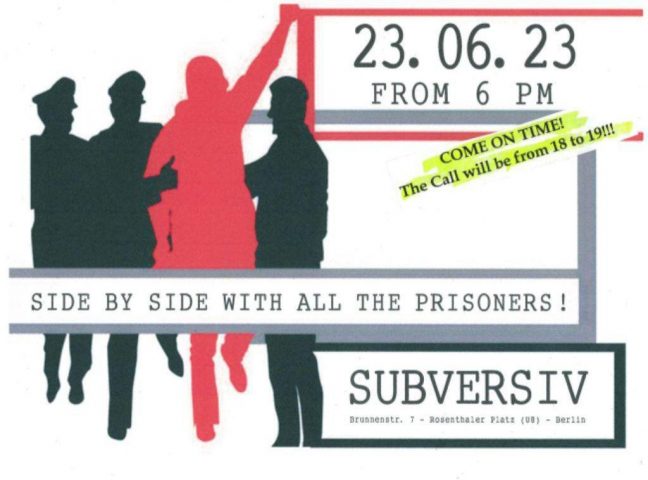 Alfredo Cospito has ended his hunger strike against the 41bis regime and life imprisonment after 6 months.
On 19.06.23, he and other defendants in the so-called "Scripta Manent" trial will have another hearing regarding their final sentences. The Italian Supreme Court had considered the possibility of applying mitigating circumstances. As a result, the sentences for all of them, but especially for Alfredo and Anna Beniamino, could change again.
Flavio Rossi Albertini is the long-time lawyer of Alfredo Cospito and many other anarchist comrades in Italy. We will ask him specific questions about the current state of the trial, but also look back at the solidarity mobilisation during the hunger strike. We will also talk to him about the possible future of Alfredo and the other accused comrades, and about the general repressive situation in Italy.
SIDE BY SIDE WITH ALL THE PRISONERS!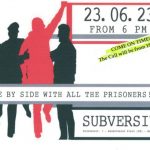 passiert am 23.06.2023