24.4 POST FOR PRISONERS – linocut workshop, design and write post for our comrades in prison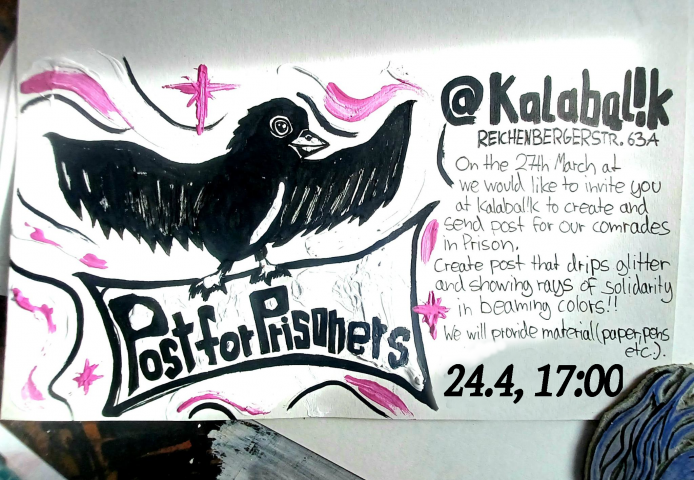 On the 24th of April at 17:00 we would like to invite you at Kalabalik (Reichenbergerstr 63A) to create and send post for our comrades in prison and experiment with linocut by sharing a small workshop!
Create post that drips glitter, shining and showing the rays of solidarity in beaming colors. The solidarity will shine on our comrades in prison cells, but will make the prison guards glitch in their oppressive acts!
We will provide material, like paper, pens, loooots of glitter, glue, stickers, stamps etc. !